4-side seal with zipper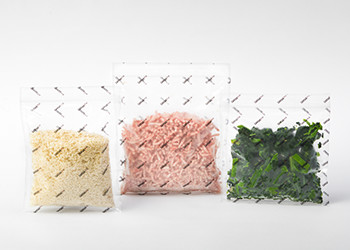 Characteristics
This is a bag that can be resealed once after opening and with its zipper, can be opened and resealed repeatedly.
It is convenient for items that are used a little at a time and to save the remainder for later use. (However, once opened, the date of quality assurance will no longer be valid)
This bag is a "4-side seal bag" with zipper tape attached.
Since four sides are sealed, creases may appear in the four seal areas when large frozen food pieces are packaged and the appearance may slightly be diminished.
Examples
Frozen foods, Shredded cheese, Frozen vegetables, Dried seaweed, Dried pickled ume, Cereals,
Cocoa, Skimmed milk, Baby food, etc.