Direct loaded type(VOLUMETRIC SCALE:VOLUMER)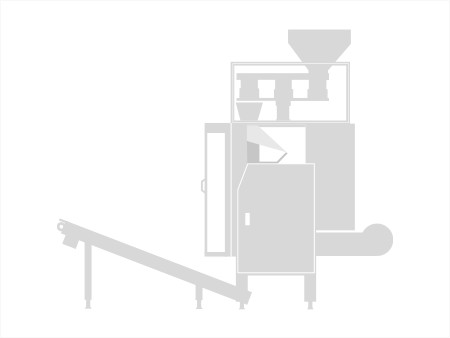 Characteristics
This does not measure weight but instead measures volume.
The multiple "cups" on the circumference of the turntable are completely filled with product on after another and sequentially the bottom covers are opened pouring out the product contents.
This device is mainly intended for "granular items" and cannot be used for products with large complicated shapes.
Compared to automatic weighing machines, it is inexpensive. However, since it does not precisely measure weights, discretion must be used when displaying accurate weights.